Our businesses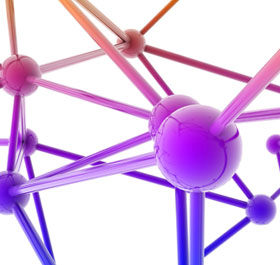 At PolyOne, our business is structured to provide your operations with the specialized polymer materials, services and solutions you need. We are a premier provider of specialty polymer formulations, color and additive systems, packaging solutions, and polymer distribution.
Our customer-focused business units are distinguished by the breadth and depth of their offerings and expertise. Combined, they serve a diverse array of end markets and hold industry leading positions. 
Color, Additives and Inks
A leading provider of specialized custom color and additive concentrates in solid and liquid form for thermoplastics, dispersions for thermosets, as well as specialty inks, plastisols, and vinyl slush molding solutions. Color and additive solutions include an innovative array of colors, special effects and performance-enhancing and eco-friendly solutions.
---
Specialty Engineered Materials 
A leading provider of specialty polymer formulations, services and solutions for designers, assemblers and processors of thermoplastic materials across a wide variety of markets and end-use applications. Our product portfolio, which we believe to be one of the most diverse in our industry, includes specialty formulated, high-performance polymer materials that are manufactured using thermoplastic resins and elastomers, which are then combined with advanced polymer additives, reinforcement, filler, colorant and /or biomaterial technologies.
---
PolyOne Distribution
Distributing more than 3,500 grades of engineering and commodity grade resins, including PolyOne-produced solutions, PolyOne Distribution principally serves the North American and Asian markets. Products are sold to more than 6,000 custom injection molders and extruders who, in turn, convert them into plastic parts that are sold to end-users in a wide range of industries. Representing over 25 major suppliers, PolyOne Distribution offers a broad product portfolio, just-in-time delivery from multiple stocking locations and local technical support. Recent expansion in Central America and Asia has bolstered PolyOne Distribution's ability to serve the specialized needs of customers globally.