Your key components to gain a competitive advantage in today's quickly evolving global markets are innovation and differentiation. Whether you're designing LED retrofit lamps or luminaires, next generation lighting solutions present numerous technical challenges. And the lighting industry itself is at a crossroads, driven by new technology and new competitors. You're under tremendous pressure to stand out from the crowd and please demanding consumers.
We can help you break free from today's constraints with a portfolio of solutions that will transform your LED lighting systems, from lenses and reflectors to heat sinks to housings.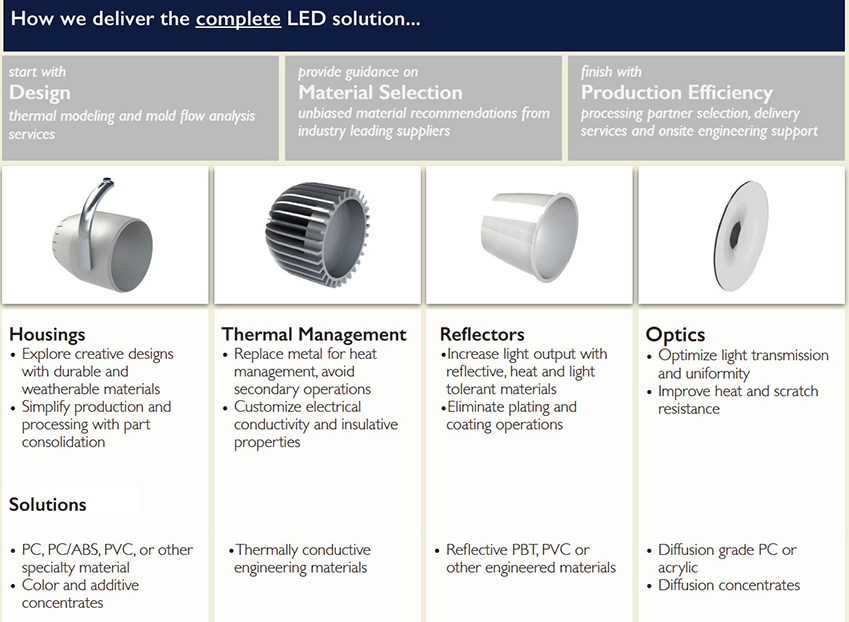 We'll help you explore creative designs while showing you how to simplify production and processing at the same time. Did you know that LED luminaires aren't confined to the design restrictions of metal any more? Take a look at this concept design that incorporates vinyl housings and conductive polymer heat sinks.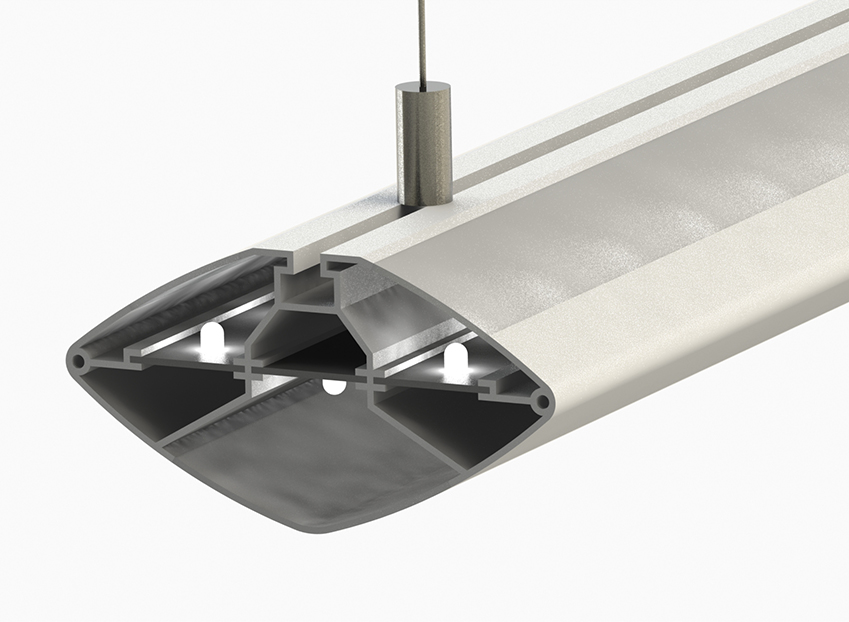 Looking for help in selecting materials and making the transition to manufacturing with plastics? We can analyze and filter our comprehensive solution set to find the best choices for your needs, then help you define the best part and tool designs.
READ MORE ABOUT HOW POLYONE SOLUTIONS ARE IMPROVING LED LIGHTING: