ColorMatrix™ Amosorb™ SolO2 CO2 Barrier and Oxygen Scavenger for PET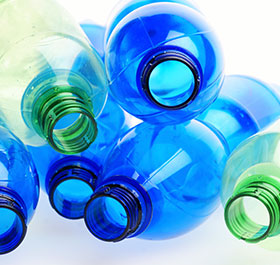 Active scavenging and passive barrier technology in one additive
Featuring both active scavenging and passive barrier technology, ColorMatrix™ Amosorb™ SolO2 provides excellent protection for a wide range of foods and beverages, including carbonated drinks. This solution is particularly effective where empty bottle storage and container lightweighting are required.                                                                                               
Highlights
Single product solution - can be used with any type of PET base resin
Suitable for mono-layer and multi-layer containers as well as thermoformed sheet applications
Can be combined with color to suit individual customer requirements 
ColorMatrix Amosorb SolO2 complies with EU and FDA food contact legislation. Full regulatory details are available on request.
---
ColorMatrix Amosorb SolO2 CO2 Barrier for PET
Product Name
Description
Attributes
ColorMatrix™ Amosorb SolO2
O2 scavenger with O2 /CO2 passive barrier
Up to 18 months shelf life for non-carbonated
| NAME | CATEGORY | DESCRIPTION | |
| --- | --- | --- | --- |
| Color and Additives Solutions Overview | BU Overview | Customized color and additive solutions | View |
| ColorMatrix Amosorb - Brochure | Brochure | Learn how ColorMatrix's Amosorb™ and Amosorb™ SolO2 provide advanced product protection extending the shelf life of oxygen sensitive beverages and foods packed in PET containers | View |